Rescue Right saves dozens of cats from a hoarder
Hello Everyone, I am Penny from Rescue Right/ Community Cats and Northwind Kennels in Bedford NY, below are a couple of articles regarding the situation that was handed to us recently acquiring al of these cats from Kent. The aide and care of these cats is very costly to us, averaging around $500 per cat. We survive solely on the graces of the kind people who donate.
I have 46 of the cats that survived here at my rescue facility. They are heartbreaking sweet and desperate for attention, but in terrible physical condition. They have ear infections, loose and missing teeth, gum infections, herpes eye infections and some are blind.
This is a huge undertaking for us, but once I saw them all, I knew we had to help.
They will all be up for adoption as soon as they're healthy.
Donate Online to RescueRight or you can send a check to :
Rescue Right, Inc
402 Old Post Rd
Bedford, NY 10506
If you prefer to donate supplies, we need litter (conventional clay litter)
Friskies canned cat food
cat beds
cat toys
cat treats
We are happy and appreciative of anything!
Thank you again for reaching out.
Penny Smith-Berk
Rescue Right, Inc
Dozens of cats & 4 Kittens rescued from horrendous conditions in Kent Residence
Published on Saturday, 20 May 2017 14:39
Written by Putnam County SPCA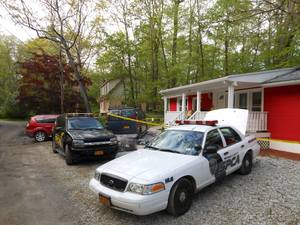 On May 16, 2017, officers of the Putnam County SPCA executed a Search & Seizure Warrant at a residence located at 14 Kent Acres Court within the Town of Kent as a result of information received from the Town of Kent Police Department in regards to a high number of animals being kept in deplorable conditions by the resident of said address who had been removed by ambulance due to a medical emergency.
The Putnam County SPCA found a total of 57 adult and young adult cats, 4 kittens, and 9 deceased cats inside the residence. The conditions inside the residence were extremely deplorable, unfit for both human and animal existence. Upon entering the residence, officers observed cat urine soaked floors, feces strewn throughout the home, no available food or clean water for the animals and thick acrid ammonia filled air and overall horrendous conditions. Partially cannibalized bodies of deceased cats were observed in different areas of the home.
The cats were removed from the residence and were immediately transported to the Westchester Animal Hospital in Mount Vernon. Due to the extreme severity of their conditions, five cats passed away overnight while being treated and upon presentation, three (3) were humanely euthanized due to the severity of their conditions. Animal cruelty charges are pending for the resident.
The majority of the cats are currently being cared for by Rescue Right Inc., which is an animal rescue group based out of Northwind Kennels. If you'd like to donate to the care of the animals www.rescueright.org
Message from Rescue Right:
These cats are safe here with us at Rescue Right. They are clean and comfortable, probably for the first time in their lives. Some are quite thin, and a few are sick with respiratory infections, but our staff and wonderful intern Dalia Weinstein are taking fantastic care of them. After each cat is examined by the vet and had proper vaccines, they will be available for adoption.
How can you help?
1- Adopt! These poor babies didn't ask to be born into terrible conditions. They are sweet, gentle cats who will be great pets, especially if they have a companion feline.
2- Donate: we need cat food, both dry and canned, cat litter (not scoopable), antibacterial wipes, towels, small litter pans, and cat toys. Although none of the cats know how to play in a conventional sense, we are introducing them to the normal life of a cat, and that includes having some fun.
3- We are going to need funds! Please consider making a donation for their care.
This is a huge, unexpected project for us. Go to our website, rescueright.org, and click on the "donate" for a link to our PayPal account.
Loving Cats Looking for Homes after Surviving Terrible Ordeal
Published on Sunday, 04 June 2017 18:15
Written by Margaret Carey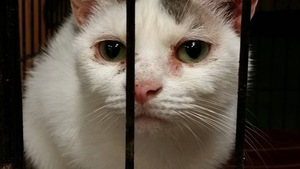 In mid May, 61 cats we rescued from deplorable condition in a Kent residence.
The majority of the cats are currently being cared for by Rescue Right Inc., which is an animal rescue group based out of Northwind Kennels.
Penelope Smith-Berk of Rescue Right stated, "There are definitely some that are healthy and ready for adoption, but most are in need of extensive veterinary care. Their teeth and gums are in terrible condition and many need full mouth extractions. Two kittens are blind, six have serious eye infections, and two have a neurological disorder called cerebellar hyperplasia. Despite their horrific beginnings, most are sweet and affectionate."
They certainly deserve great homes after everything they've been though!
Rescue Right is desperately need of loving homes to adopt them in addition to donations toward their Veterinary care.
Contact Penelope Smith-Berk of Rescue Right, Inc at 914-715-6215 or info@rescueright.org.