Dutchess gets a visit from her mom: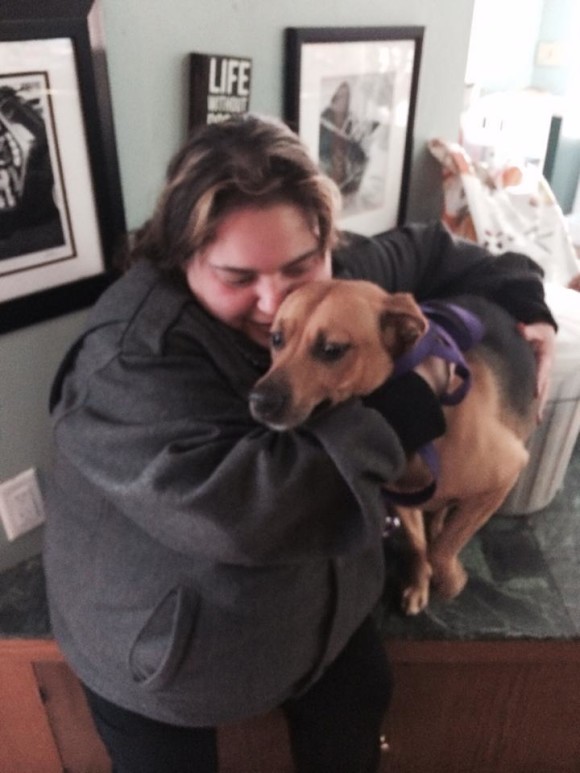 We have been caring for sweet Dutchess for about a year while her owner, who lost her home, got her life back together. She came to visit Dutchess and give us the wonderful news that she's found a job and a new place to live. It's thrilling to help these two soul mates stay together.
Her dog is what kept her going through the hard times.